Beginner's E-Commerce Packaging Guide
Here are some detailed guidelines for good E-Commerce Packaging. This is something we have tried and tested in the past. We are putting this for your benefit.
What kind of Packaging Tape should I use ?
Always use 2 inch wide tape for packing purposes, its good to use a thick tape as much as possible.
Never use tapes less than 2 inches as it would not give you a firm grip. It w
What kinds of Carton boxes you can use for packaging ?
Corrugated Cardboard is used for e-commerce packaging situations, from moving house to posting laptops and packaging food products. This kind of cardboard can be customised to safely transport a wide variety of goods with different sizing, card thickness and colour available.
What are the best Protective Packing Materials to use when packaging ?
Corrugated Cardboard packing is the most popular packaging material. It's accepted universally for its cost-effectiveness, eco-friendly and versatile. It can be used for packaging a range of products from small phones to large delicate items like glass / mirror.
You can use 3 Ply or 5 Ply Corrugated cardboard box for packing.
What is a 3 PLY corrugated cardboard box ?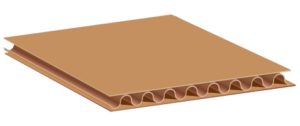 3 Ply is a term used for Single Wall Corrugated Sheet. It is made of Top Liner, Fluting Medium & Back Liner.
It is chosen based on application of packaging & other factors such as characteristics of shipping.
What is 5 Ply corrugated box ?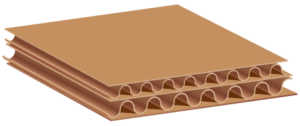 5 Ply is a term used for Double Wall Corrugated Sheet. It is made of Single Top Liner, Double Fluting Medium & Double Back Liner.  It is chosen based on application of packaging & other factors such as characteristics of shipping. Generally used for heavier products where stacking are required.
You can use 5 PLY cardboards for packing the following materials.
Double the protection of your content.
Protects valuable, fragile or your heaviest items.
Use when extra stacking strength is needed.
Recommended Weight Capacity is 40 Kgs.
Use bubble wrap for packing
Bubble wraps are great ways to get your packing done and it protects the content by absorbing the shocks or impact from being dropped and abrasion ( damage to a surface caused by rubbing something very hard against it.) resistant. It is also lightweight and extremely flexible. Make sure you use enough bubble wrap when you ship items. Sometimes you can use old bubble wraps also if you don't have new ones.
What are eco-friendly alternatives to Bubble Wrap ?
Paper Bubble Wraps are good eco-friendly alternatives to bubble wraps
Paper bubble-wrap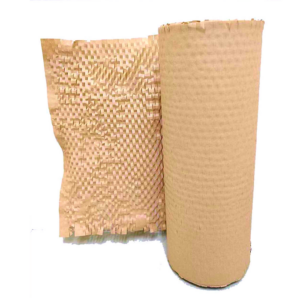 You may think paper bubble wrap are preferred for packing fragile things in bubble wrap because it provides extra cushion and shock absorbency. Not only that even for packing books its used because avoids/prevents damages caused due to poor handling. We understand that the tangible cushioning ensures that your stuff will remain safe and sound. It's 100% biodegradable and recyclable.
Old Newspaper-magazines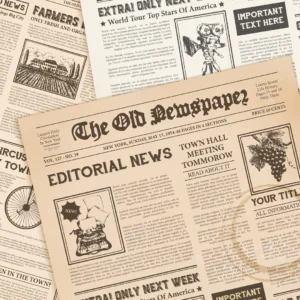 Are you about to move and contemplate how to take fragile items such as glassware, ceramics, and china along with you? No, bubble wrap is not your only option. One of the cheapest alternatives is present right in your house!
Why not use those old newspapers and magazines to wrap up all your fragile items? It will cost you nothing and provide sufficient padding to safeguard everything. It is indeed a great option but only valid for domestic usage.
We also recommend using some kind of void fill along with newspaper to ensure everything stays in the boxes and doesn't move around.
Shredded paper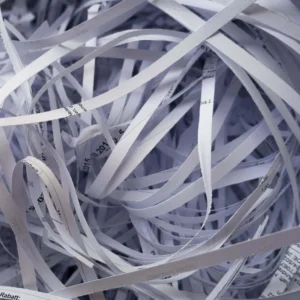 Shredded paper is widely used for gift packing and parcel cushioning. Shredded paper is eco-friendly and provides sufficient protection. Thankfully it is already being used in e-commerce, where consumers receive packages packed tightly with shredded paper.
Shredded paper is also a hot favourite because it is cheap. The commercial sector has already accepted shredded paper as a bubble wrap alternative because it is practical, affordable, and looks good. Most online retailers customise the shredded paper to match their company's logo, which adds a personalised effect and looks fantastic.
Corrugated Cardboard sheet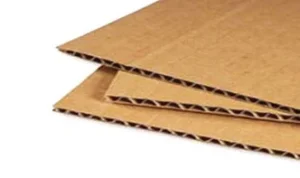 Here comes another eco-friendly option for packing large household items, furniture, and electronics. Corrugated cardboard is cheap, can be bought in large quantities, and does the job just like plastic bubble wrap.
Corrugated cardboard is made with Kraft container board and condensed wood fibres. It is designed to have a stiff surface with paper traps, which also works as an insulator. You can use corrugated cardboard to protect your stuff by wrapping it snugly. Various storage facilities use this technique to protect their customers' valuables in their storage units.
Packing paper
Packing paper is the unsung hero when it comes to environmentally friendly packaging. It is versatile, flexible, and absorbs shocks pretty efficiently. You can wrap anything in it, from fragile and trim pieces such as china, glassware, or plates to large bulky items such as furniture, paintings, and pots; it does the job excellently.
A single, snug, all-around wrapping of packing paper will protect your items from damage. The good thing is it is also widely accepted in commercial storage and industrial sectors. Many small businesses and entrepreneurs are starting their businesses with eco-friendly practices and using brown packing paper to pack and deliver their products to the consumer.
Want to go green and ditch the plastic? Try brown packing paper, and you will be amazed at how perfectly it works.
Packing peanuts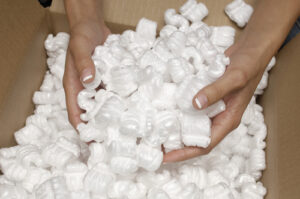 Packing peanuts work for void-filling and keeping things in place. They are great for void-filling and keeping things in place. It is cheaper than recyclable bubble wrap, seaweed, and corrugated cardboard.
Whenever we think of packing peanuts, those squeaky Styrofoam packing peanuts come to mind, and you must be wondering how those can be eco-friendly. We are pleased to inform you that biodegradable packing peanuts are also widely available now; they are made of starch derived from wheat and corn.
Spare (old) clothes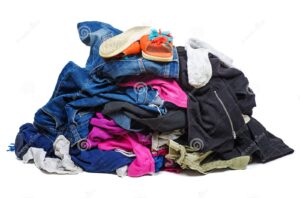 So here is an old-school packing suggestion which will blow your mind. The primary purpose of biodegradable packaging is to reduce waste and one-time consumption. And well, it can be achieved by recycling and repurposing already available means to their maximum potential.
If you are moving house or packing stuffs and have a lot of stuff to take along, stop looking for packaging material. The best eco-friendly packaging material is present right in front of your eyes. Utilise your clothes, rags, and towels to make padding and void fill your boxes.
Do you have fragile and breakable items to pack? Wrap them in thick clothes, which will work better than bubble wrap.
Great thing? Using old clothes as packaging material will virtually cost nothing.